Mexico Beach Chair Rentals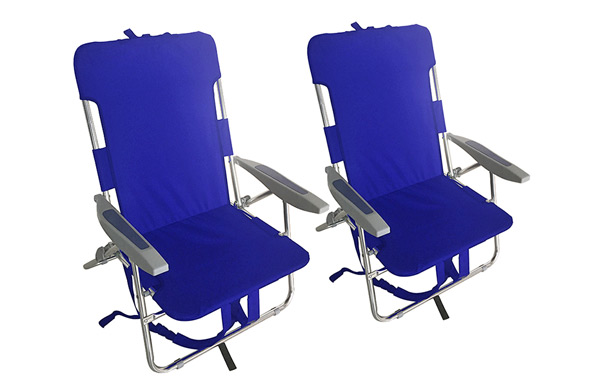 2 Lounger Bundle
A great way to relax on the beach. 2 loungers included.
Get
3 Lounger Bundle
Sometimes two is not enough. 3 loungers included.
Get
The sun, surf and sand are calling - so you're planning a visit to Mexico Beach. We can help turn your trip into an adventure. VayK Gear makes it easy to rent beach gear that you can conveniently reserve online.
Are you thinking that having Chairs would be perfect for your beach vacation or long weekend? We offer Mexico Beach Chair rentals, along with many other beach items to enhance your experience. To make things convenient (it's your time to relax, after all), we'll deliver all rental items directly to your vacation home or rental property.
All the equipment that we offer is of superior quality. Better still, using our services for Mexico Beach Chair rentals means you don't have to lug your own Chairs along — you'll have less to think about beforehand and less to pack.
The process for reserving your Mexico Beach Chair rentals is easy, too. Browse the available items, let us know where the Chairs should be delivered, select your delivery or pick-up dates and then check out. We offer daily, weekly and monthly options for Mexico Beach Chair rentals. You don't even have to be present for delivery!
We just want you to enjoy carefree fun in the sun exactly as you pictured it, minus the hassle of traveling with your own equipment. When you're all done, our team will pick up the Chairs on the day you choose. It's that easy!