2 Lounger Bundle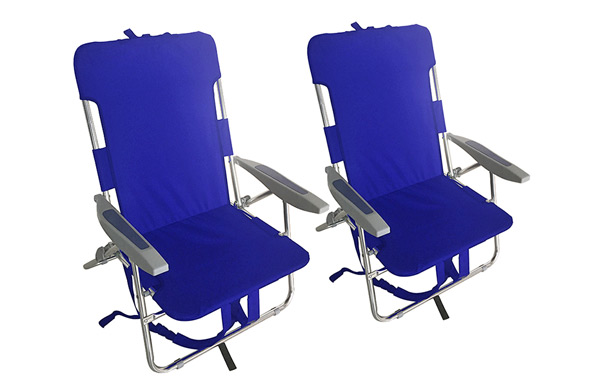 | Days | 1-3 | 4 | 5 | 6 | 7 |
| --- | --- | --- | --- | --- | --- |
| Cost | $40.00 | $50.00 | $55.00 | $65.00 | $75.00 |
DELIVERY/PICKUP TO: Houses Condos Villas
Details: Pick-Up date can be no later than your rental check out date. No rental charges for Drop-Off/Pickup day. Orders made after 2PM EST. may not be delivered the next day.
No same-day deliveries
A great way to relax on the beach. 2 loungers included.
Enjoy the ocean views and unwind in these comfortable and convenient beach loungers. These loungers offer shoulder straps for easy transport and 4 reclining levels to provide incredible comfort for long days of fun in the sun.
Approximate height from ground - 8". Weight capacity 300 lbs.Actual loungers delivered may vary.
delivery